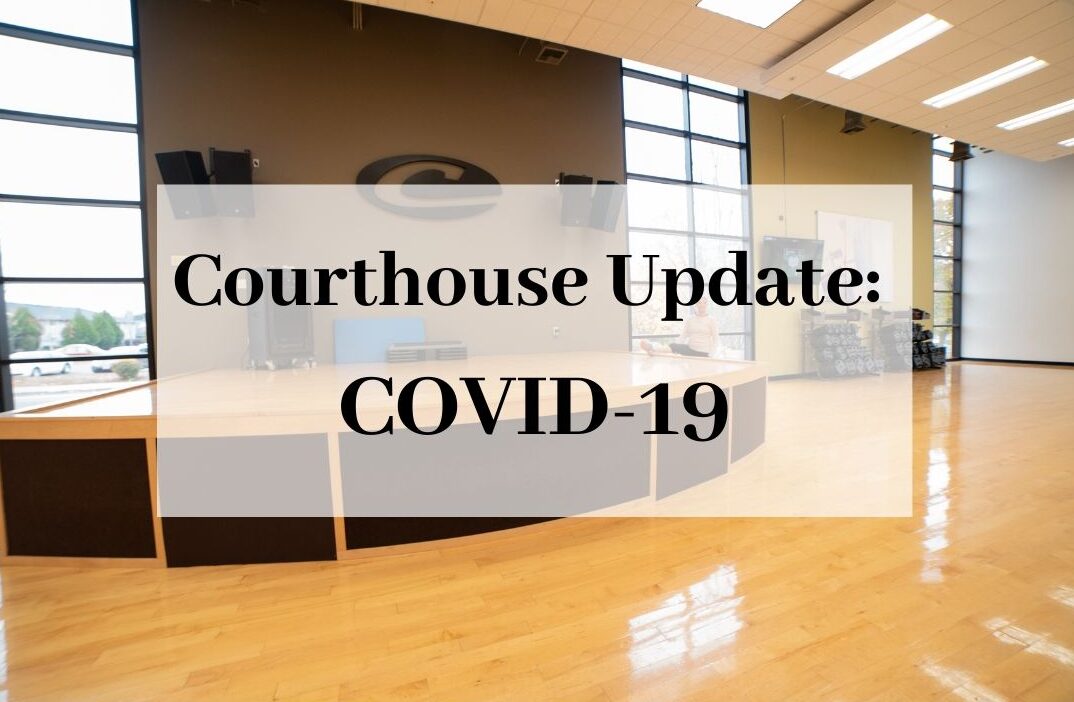 Thursday, March 19, 2020
Dear Member,
We understand that current events surrounding COVID-19 have disrupted your life and daily routine. That is certainly the case for all of us that work at Courthouse Club Fitness, and we appreciate the support you are lending us.  Since 1977, Courthouse has been a locally owned and operated business.  Your support during this time of uncertainty is allowing us to continue to pay our full-time employees, who are eager to quickly restart all of our programs when the time comes. 

Until then, we want to continue to serve you in the best manner possible.  For now that means keeping our doors open and our clubs clean for those who are healthy and feel comfortable coming in. We will also be providing at-home workout options for those that need them.  Our team has worked quickly to add the following services: 
Senior Services: A large population of Courthouse members are unable to go about their normal life due to the risk of COVID-19. Our staff is ready and able to provide personal grocery services for anyone who is confined to their home. Click HERE if you are interested.

Mossa On The Go: Stream classes online through your home computer, tablet, or phone utilizing Mossa. Our staff is also available to help members navigate any technical issues.

Other Group Classes: We will start filming some of your favorite classes that require little to no equipment such as Yoga, Club Dance, High Fitness, Tai Chi, and our Silver classes. These online classes will be taught by your favorite Courthouse instructors. We will update our facebook page with more information. 

Training: Current training clients can receive workouts, coaching, and accountability through Alloy, our mobile app. 

Equipment Check-Out:

 

Do you need equipment to use at home? We are happy to loan out steps, risers, active bars and group exercise weights. Contact your home club for more information.

24 Hour Operations: We want to provide every opportunity for members to utilize Social Distancing, but still get a workout. We also understand that our medical professionals and first responders are working more than ever to combat this pandemic and want to offer all-hours access. We plan to begin this service Monday, March 23. 
We look forward to the day, hopefully soon, that we will see you back in the club for our normal programming. In the meantime, we are asking ourselves how we can make up for the club visits you may have missed. Be assured, we have a plan in place to bring exciting and complimentary amenities to all of our current members. Our goal as always, is to make sure you get a good value for your dues, no matter the circumstance.
 
In health and fitness,
John & Laurie Miller
Owners of Courthouse Club Fitness