Find your perfect workout.
Get a FREE month of dues!
We believe that Group Exercise is a powerful tool for change.
Take any 8 classes during your first 30 days as a member, and get a free month of dues!
Get fitter and feeling better! Burn calories, improve muscular endurance, and build your cardio fitness.
Build great-looking legs and burn major calories in this cycling workout. Roll over hills, chase the pack, spin the flats, climb mountains, and sprint to the finish.
Get fitter and feeling better! Burn calories, improve muscular endurance, and build your cardio fitness.
Train like an action-packed athlete. Improve your athletic performance, help prevent back pain, and get ripped abs.
Grow longer and stronger with an invigorating mind-body workout incorporating yoga and Pilates with athletic training for balance, mobility, flexibility, and core.
Improve your cardio, strength, balance and flexibility in just one hour. Get stronger, fitter and healthier with adjustable dumbbells, weight plates, body weight and simple athletic movements.
Cardio training using The STEP® in highly effective, athletic ways. Improve your overall fitness, agility, coordination, and strength.
The most fun you've had in a gym. Dance to Top 40 songs you know and love while following our easy-to-learn movements that will increase your heart rate and make you sweat.
A movement health progam designed to improve participants' fundamental movement patterns.
A mixed-level yoga class suitable for most levels of fitness. The classes are structured to build heat within your body while working through classic asanas and breathing techniques to improve strength, balance, and flexibility.
This gentler, more customized class allows you to respect the needs of your body while you become more flexible, balanced, and strong.
High Fitness is a hardcore, fun fitness class that incorporates interval training with music you love, and intense easy-to-follow fitness moves. There's no better way to describe it than "Body Sculpting Fun."
Low-impact movements, using water for resistance. A great option for burning fat, gaining strength and flexibility or recovery from injury.
Tap into the hottest mixed martial arts movements done at a rapid-fire pace to smash your cardio fitness.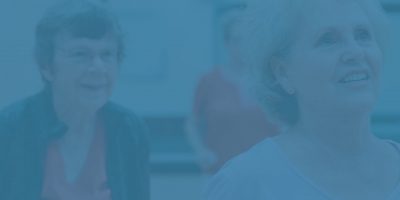 Silver Stamina focuses on your endurance, agility, balance, and coordination

Silver Strength is designed to increase strength, agility, and coordination.

We know nothing compares to the energy felt in one of our group fitness classes, but our amazing instructors want you to keep MOVING when you can't make it to the club!