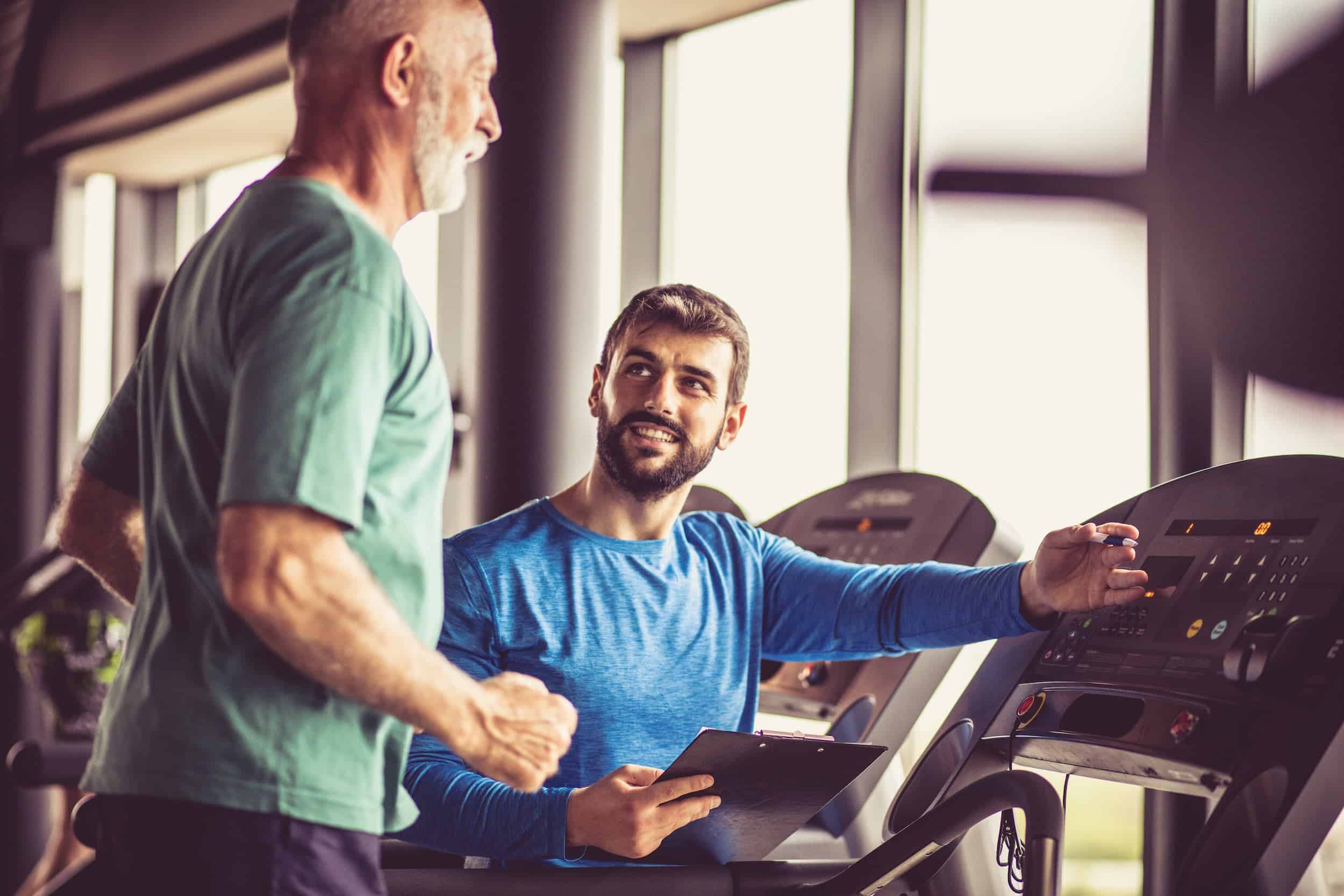 HAVE A QUESTION?
MEMBERSHIP &
BILLING
What are the membership policies?
Click here to see our membership policies.
What methods can I use to pay my bill?
The preferred method of payment for monthly club dues and charges is E-Bill, which requires you to provide your banking information. E-bill is an automatic payment drafting system set up through a checking or savings account. Drafts for E-Bill customers will occur on the 10th of each month (or the following business day if it falls on a weekend or holiday). Our billing cycle runs from the 1st to the 30th of each month. Unfortunately, we cannot change the date your payment comes out via E-bill.

There is a monthly billing charge of $5.00 per month for all other forms of payment. Manual payments may be made in person at the service desk or mailed to P.O. Box 3125, Salem, Oregon, 97302. Payment is due in full by the 15th of the month. All accounts not paid in full by the 20th will be assessed a late fee of $20. Any cash payments must be exact change.
What if I'm late on my payment?
When an account becomes past due by 30 days all membership privileges are suspended. All accounts that are 60 days past due will be remitted to collections. Suspended members must pay all current account charges if they wish to use the club. Members are still responsible for any dues that accumulate while their membership is suspended.
What are my charging privileges within the club?
For membership accounts paid by E-bill, heads of households automatically receive charging privileges. Children on these accounts may also receive charging privileges by submitting written notification.
CLUB
AMENITIES
What are guest the policies?
Members may bring up to 2 guests per visit, with a maximum of 4 guests per family. Guests without an active member present are not allowed. 
Under the age of 1 for swimming only – free
Age 1 to 13 – $5
Age 14 to 17 – $10
Age 18 and over with a valid drivers license – $10
What are locker room policies?
Children age 4 and older are not allowed in the locker room of the opposite gender. If needed, private family changing rooms are provided in the pool area.

Cell phones are not to be used in the locker rooms due to privacy concerns.

The club cannot take responsibility for lost or stolen articles. It is the responsibility of each member and guest to properly secure their valuables. Courthouse is not responsible for lost or stolen items.

There are several day-use lockers in each locker room. These lockers are available for members and guests to use while they are in the club. Locks left on these lockers will be cut off at the end of each day and contents will be bagged, dated, and left at the service desk for the owner to claim. As with lost and found items, these items will be kept at the desk for 15 days, after which time they will be discarded. We do not keep personal hygiene items.

Private lockers are available for a monthly fee. Please inquire at the service desk for more information.
Are towels provided to club members?
Shower towel service may be purchased each time a towel is requested, or as part of our Premium Membership option.
What are the temperatures of the pools in the club?
Please note that pool temperatures are approximate and may vary slightly at each club location.

Battle Creek:
Warm pool – 88 degrees
Lap pool – 80 degrees
Spa – 101 degrees

West:
Warm pool – 88 degrees
Lap pool – 80 degrees
Outdoor pool – 80 degrees
Spa – 101 degrees

Keizer:
Lap pool – 86 degrees
Outdoor pool – 80 degrees
Spa – 101 degrees

Lancaster:
Lap pool – 86 degrees
Spa – 101 degrees

South River Road:
Lap pool – 86 degrees
Spa – 101 degrees
CHILDREN &
FAMILY
What amenities may my child use?

While in the club, children under the age of 14 must be involved in a structured club activity, or directly supervised by their parent or staff member.

To learn more, take a look at our age policies.
What are the policies on the indoor and outdoor pools?
Indoor/Outdoor Pool Policies

• The slide is open during supervised swim only.
• Running, diving, pushing, and other horseplay is prohibited in and around the pool area.
• A modest suit designed specifically for swimming is required. Women's swim tops are to remain tied.
• Swimwear cover-ups and shoes are required for re-entrance to the club.
• Children 7 years or younger must have direct adult supervision at all times.
• Members are allowed access to and from the pool through the club only.
• No person under the influence of drugs or alcohol shall use the pool.
• No glass containers are allowed in the pool area.
• No smoking on the pool deck or around Courthouse Fitness premises.
• No persons suffering from a communicable disease or who has open wounds shall use the pool.
• Flotation devices such as air mattresses, tubes, or inflatable animals are not allowed in or around the pool.
• Children who are not fully potty trained must wear a swim diaper. There are swim diapers for sale at the service desk.
• All persons are required to take a cleansing shower before entering the pool.
• A parent must accompany children under the age of 14 unless they are Safe Swimmer certified.

Supervised Swim Policy (Lifeguard is on duty)
• A parent must accompany children under the age of 14 unless they are Safe Swimmer certified. However, parents of Safe Swimmers must remain on Courthouse premises.
• Members and guests age 14 and over will be presumed Safe Swimmers.

Open Swim Policy (No lifeguards on duty)
Children under the age of 14 must have a parent on the pool deck at all times.

Age-Related Guest Policies for Indoor/Outdoor Pool
• Regardless of age, members can bring guests. However, guests under the age of 14 will not be allowed to use the outdoor pool without a parent.
• Members, including those who are considered siblings or babysitters of children, who are 20 years of age and under, may not bring in guests younger than 14 years of age.
• Members younger than 14 years of age may bring in caregivers as guests (with an associated guest fee) as long as the caregiver is 21 years of age or older.
• All guests must check in with the desk and sign a waiver. Those 18 years and older must present photo id or driver's license.
• Guest fee to use the club is $10.00 per visit.

Safe Swimmer Certification
• Safe Swimmer certification allows children between the ages of 8-13 to swim without direct parental supervision while a lifeguard is on duty. Parents of safe swimmers must remain on Courthouse premises.
• Swimmers may NOT use inside pool or hot tub without parent supervision.
• The cost for Safe Swimmer Certification is $10 for each child, to be paid at the time of the test.
• Once certified, the child's check-in screen will receive a Safe Swimmer certification designation and a wristband will be given to the swimmer to wear while in the pool upon each visit.
• To request more information about our Safe Swimmer Certification, please go HERE.

In order to receive Certification swimmers must:
Tread water for one minute.
Swim 25 yards freestyle.
Swim 25 yards backstroke.
Does Courthouse have a dress code?
Yes, we require that members and guests comply with our dress code.
Dress Code
Members should wear attire appropriate for the activities they plan to engage in. Modest attire is a good rule of thumb throughout the club. Athletic workout attire should be worn in exercise spaces. Shoes are required in all workout areas for both safety and sanitary reasons. Street shoes and clothes are not permitted in the facility or in the pools. A suit specifically designed for swimming is required when using the pool, sauna, or spa. The club reserves the right to enforce dress code policies both written and unwritten.

Wear
Attire that is modest
Attire designed for exercise
Athletic Shoes
Swimsuits
Avoid
Jeans
Boots, sandals, and bare feet
String bikinis
Tight-fitting compression shorts or undergarments for men
Clothing that you wouldn't wear in front of your kids (or grandparents)