My account
Membership Changes
The following changes can be requested online.  If you wish to make any change, please complete the form below. Please note: We respond as quickly as possible to your inquiry, and will respond within 2 business days. In addition, all change requests must be made prior to the 1st of the month in which you wish to make the change. All resignations must be made 30 days in advance. Thank you for your patience!
Remove a training program
Remove a youth program (Swim, Jiu Jitsu)
Take a leave of absence
Cancel your membership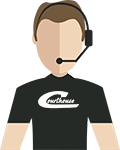 Our #1 priority is your happiness and we want you to enjoy being a member. If you have questions or concerns contact Member Services at
(503) 588-2582.

Member Self Service
If this is your first time accessing your Member Self Service account, you will need a username and password. If you do not have a username or password, please give us a call (503) 588-2582 or stop by the service desk. If you wish to make changes to your account or cancel your membership, please click HERE.

You can use Member Self Service for the following:
View your monthly statement
Make an online payment
Check your club usage
Update bank information (Please note: credit card billing may be assessed an additional monthly fee)
Update personal information
Member Self Service