My account
Member Self Service
If this is your first time accessing your Member Self Service account, you will need a username and password. If you do not have a username or password, please give us a call (503) 588-2582 or stop by the service desk .

You can use Member Self Service for the following:
View your monthly statement
Make an online payment
Check your club usage
Update bank information
Update personal information
Member Self Service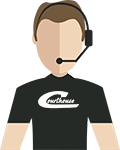 Our #1 priority is your happiness and we want you to enjoy being a member. If you have questions or concerns contact Member Services at
(503) 588-2582.
Membership Changes
The following changes can be requested online.  If you wish to make any change, please complete the form below.
Remove a training program
Remove a youth program (Swim, Jiu Jitsu)
Take a leave of absence
Cancel your membership
Make Changes