FIND YOUR PARTY PLACE
With Courthouse Parties!
Have an upcoming event for a birthday party, corporate event, or grad party?
Courthouse Parties offers guests a clean, bright space and a variety of amenities, including pool party rentals, to entertain your guests and make your party planning easy and stress-free. Book the perfect venue to rent for parties!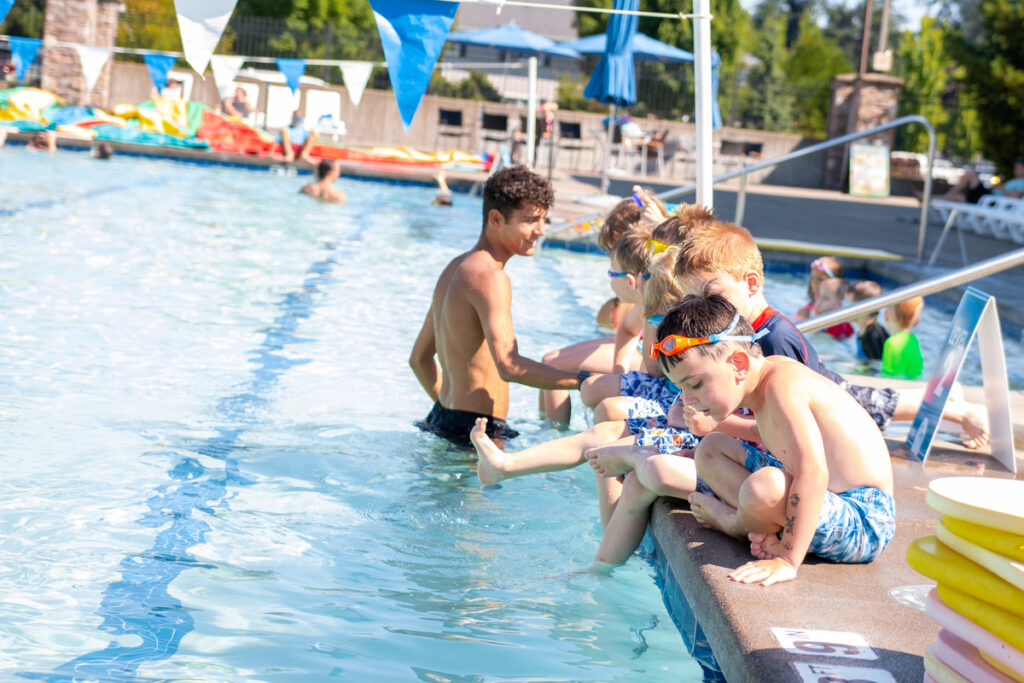 If you want to rent a space for a party while making a splash,
we offer indoor pool party rentals at our Battle Creek club and outdoor pools at our West and Keizer locations.
If you have a party booked and need to sign our waiver, please click on the PARTY WAIVER button below.
Are tables and chairs included in my party?
Yes with each party and Large Event package.
Can we bring in food and decoration?
Yes! You can bring almost any food and decoration, however no glass, glitter, helium, confetti or powders.
Do you have provided AV equipment?
We have blue tooth speakers you are welcome to hook your smart phone or device to. Any other AV equipment you are welcome to bring in to our clubs.
How many inflatables will there be?
Each club has two inflatables. Making it the perfect party place for rent!
Do you offer indoor pool parties?
Yes, at our West Salem, Battlecreek, Keizer and Lancaster locations we offer pool party rentals.
Can I combine both pool and inflatables parties?
Yes for an additional $50.
Are tables and chairs included in my party?
Yes with each party and Large Event package.
Will there be lifeguards on duty during our pool party?
No. You will need to have supervising adults on the pool deck throughout the duration of your party.
How many guests can attend my party?
Up to 50 guests for our inflatable parties and 25 guests for indoor and outdoor pool parties.
What is considered a Large Event?
How do I pay for my party?
We will send you a secure payment link and you can make payments online. If you are a member we can also charge your Courthouse account.
Can I come into a club location and view the party space?
Yes, you are welcome to stop by the club that your party will be located and our desk staff will be happy to direct you to the party space to ensure you have the best venue to rent for parties.
CONTACT US!
---
"*" indicates required fields